2024 Kia Forte
Price :
$352

/month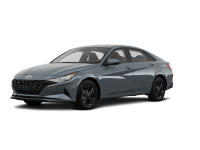 2024 Hyundai Elantra
Price :
$354

/month
2024 Hyundai Kona
Price :
$379

/month
Montclair Car Leasing

There are so many advantages to leasing a car rather than buying one. When you lease, you'll always be driving a new car with the latest technology and safety features. Buying leaves you stuck with a car that lacks that technology and improved safety, and which depreciates in value the second you drive it off the seller's lot. In the end, you're left with an old car you have to sell, while if you'd leased, you could, instead, simply end your lease and get an even newer car. You could lease an entirely new type of car, going from a van to a sports car, or vice versa, as your lifestyle and needs change.
Leasing from Montclair Car Leasing Means Savings and Options
When you lease from us instead of some other car leasing service, you're assured of getting the lowest prices around and an exhaustive inventory of vehicles to choose from. We're able to offer such low prices and variety because of one simple but major difference that sets us apart from our competitors: we don't have a physical car lot. Instead, our inventory is all online. This saves you a lot of money because those old-fashioned car lots cost a lot in overhead. There are property costs, property taxes, utility bills, insurance costs, payroll costs for the people who staff the place, and so on. Those are costs we simply don't have, and when we save, you save.
Our having a virtual lot also means that, when it comes to variety, we're not limited by the size of a physical lot. Our virtual lot will always be the exact perfect size to be able to offer you just about any new model car you can think of. We work directly with most car manufacturers, eliminating any middlemen and, therefore, saving you even more money. Whether you want to lease an Acura, Audi, BMW, Buick, Cadillac, Chevrolet, Chrysler, Dodge, Ford, Honda, Hyundai, Infiniti, Jaguar, Jeep, Kia, Land Rover, Lexus, Maserati, Mazda, Mercedes-Benz, MINI, Mitsubishi, Nissan, Porsche, Ram, Subaru, Smart, Toyota, Volkswagen, or Volvo – we've got you covered and are able to offer you any new model car they make.
Convenience and Service
Another great advantage to our having a virtual lot is that it affords you incredible convenience. Instead of having to find a ride to a car lot somewhere, where you'll be followed around by a tired salesman well-versed in high-pressure sales tactics, you get to car shop from the comfort of your own home. Or from a laptop in your favorite coffeehouse. You relax, turn on your computer, and browse through our comprehensive inventory at your own pace, on your own time, any day of the week, any hour of the day or night. Bookmark cars that interest you, and email them to your family and friends, virtually taking them car shopping with you without having to coordinate schedules. You can come back to your bookmarks later for a closer look and to compare them to the other cars you've saved for later.
If you have any questions as you look around, we're just a phone call away, happy to help you in any way we can. After you've chosen the right car for you, we'll help you with financing, making sure you get a great deal with great terms, low interest rates, and monthly payments you can easily afford. When it's time for you to get the keys to your new car, you won't even have to worry about how you'll arrange to go pick it up, because we'll bring it right to your home, office, or anyplace else that's convenient for you that day. Anything we can do to make your car leasing experience easy and convenient is what we'll do.
Contact us today
If you have any questions for us, just give us a call at 908-752-4499 and let's talk! We'll love the chance to talk with you – and show you just how different we are from other car leasing agencies, and how those differences mean savings, options, convenience, and service for you.
2023 © MontclairCarLeasing.com
All rights reserved
Operated by eAutoLease.com